Battle 216 is also called "Secret Move of Hatred"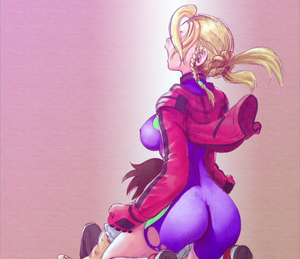 In the past, The Three Headed Dragon Team and some men from the Black Tiger White Dragon Alliance were spying on the Phoenix Alliance. Yo left when he saw the red moon in the sky as a bad omen with Chou going as well. Kaku was only suppose to spy on them, but wanted to eliminate them if they're weak. Kaku sees Ma spin on his head for his students to concentrate on doing their exercises without laughing. Kaku and the men break in through the windows. Kaku thought Ma was the dojo's assistant instructor and wanted to kill him, since the dojo was too close to the Black Tiger White Dragon Territory and wanted a promotion. But Ma informed Kaku that he's not the assistant instructor.
In the present, everyone noticed that Kaku stopped his movements from the headbutt. Kaku attacked Kenichi while lecturing him that fear and pain is real Kung Fu.
Back in the past, Kaku was being chained to a pillar as punishment for not only for disobeying orders and losing against Ma, but returned with his helpers unharmed. Kaku was about to be killed by orders from his boss, but Ma came to save Kaku. Ma said he'll pay them in 3 attacks which had the boss have 3 men attack Ma at once. Luckily, Ma knocked them all out with his ki and took Kaku.
Outside, Kaku complained that not only did the boss demote him to the lowest level, but he was also forbidden to commit suicide. Kaku swore to Ma that he'll kill him, but Ma suggested that he'd leave the organization and join the Phoenix Alliance.
Back in the present, as Kaku kept attacking Kenichi, Kenichi believed that Kaku wanted join Ma's organization. Kaku prepares his strongest attack. Kenichi was weakened so much that he could barely move. Kaku attacked Kenichi with Raisei which was similar to a bullet being shot from a gun.
Characters that Appeared
Edit
Battle(s)
Edit
Chapter Notes
Edit
The Three Headed Dragon Team's past was revealed
Akisame knows a Jujitsu technique that would throw an opponent without touching him or her, but didn't teach it to Kenichi yet.
The cover illustration was used for the 4 th ending of the tv series.
Ad blocker interference detected!
Wikia is a free-to-use site that makes money from advertising. We have a modified experience for viewers using ad blockers

Wikia is not accessible if you've made further modifications. Remove the custom ad blocker rule(s) and the page will load as expected.