Battle 257 is also called "Awakening"
Kenichi and Sho continued their battle in the coliseum. Sho scolded Kenichi on how clueless he was about Yami's cruelness. Sho attacked Kenichi with his ultimate killing move, Kyuu Geki Issatsu, but before Sho could land the last hit to kill, the coliseum was self-destructing due to Fortuna's main system being unresponsive. Miu and Sho quickly dodged the falling rocks, but Kenichi managed to walked out of it while flicking away the small rocks by using Ryuusei Seikuken.
Outside, the screen stopped showing the fight and Niijima was trying to get it working again. Sakaki suddenly arrived to stop a tank that was coming towards the Shinpaku Alliance, but Shigure was riding it.
Back in the coliseum, the Allied Forces and Fortuna's soldiers kept shooting each other. Fortuna's soldiers were shooting at everyone while waiting for Fortuna's next plan. One tried to shoot Sho, but he dodged after hearing the trigger being pulled and knocked out the soldier. Sho then turned around seeing Kenichi using the Ryuusei Seikuken.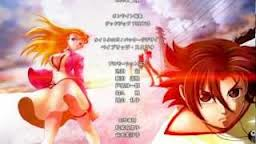 Characters that Appeared
Edit
Battle(s)
Edit
Kenichi vs. Sho (ongoing)
Chapter Notes
Edit
Ad blocker interference detected!
Wikia is a free-to-use site that makes money from advertising. We have a modified experience for viewers using ad blockers

Wikia is not accessible if you've made further modifications. Remove the custom ad blocker rule(s) and the page will load as expected.